Gail is a lifelong resident of Michigan's Upper Peninsula. She began drawing at an early age and developed an interest in painting in her teens.  At 16 she sold her first commissioned painting of a dog sparking an interest in a career in art.  As often happens, Gail took a full time job limiting her art career to painting commissions in her spare time.   

After retiring in 1994, Gail decided to work solely at her artwork.  Always willing to explore a new medium she began sculpting songbirds in wood.  Although primarily self taught, she enhanced her carving skills by attending seminars taught by world renowned artists. 

Gail's recent interest in plein air painting has helped her combine three of the things in life that she enjoys most - painting, birdwatching, and spending time in our natural world. 

Gail has won numerous awards and entry into juried exhibits with both her paintings and wood sculptures some of which include: Northern Exposure, Wonders in Wood, The North American Wildfowl Carving Championship, The International Woodcarving Congress, The Great Lakes Showcase, The Copper Country Gallery Exhibition, The Ward Foundation World Bird Carving Competition, The Richeson 75 Animals, Birds and Wildlife Competition and The Leigh Yawkey Woodson Art Museum's prestigious Birds in Art exhibit. 

Her work appears in private collections throughout the world, in the Indiana State Museum in Indianapolis IN, and in the book The Weekend Crafter Woodcarving by John Hiller published by Lark Books.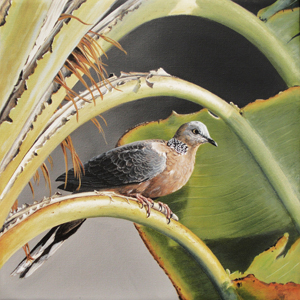 Gail Stanek©
Designs and images on this website are the property of the artist and are subject to US copyright laws.