Gail Stanek©
I am honored to have been selected for the second year in a row to exhibit at the prestigious Birds in Art exhibition in Wausau, Wisconsin. 

This year's jurors were: Tom Davis (author and editor, Green Bay, Wisconsin), Duane H. King (executive director, Gilcrease Museum, Tulsa, Oklahoma), and Cameron M. Shay (director, Graham Gallery, New York City). The three viewed 974 images by 605 artists worldwide and chose 94 works of art to be shown along with the work of  past Master Artists.

Birds in Art will run from September 7th to November 10th at the Leigh Yawkey Woodson Art Museum in Wausau. 

"In The Shadows"

12 x 18 oil on board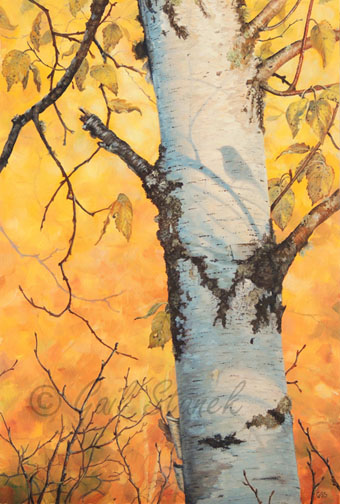 Great news: 

The museum has selected  In the Shadows for their national tour.  It will go to the Heritage Center, State Historical Society of North Dakota, Bismarck (March 1 – June 30, 2014); Steamboat Art Museum, Steamboat Springs, Colorado (July 19 – September 13, 2014); and Michelson Museum of Art, Marshall, Texas (November 4 – December 31, 2014).