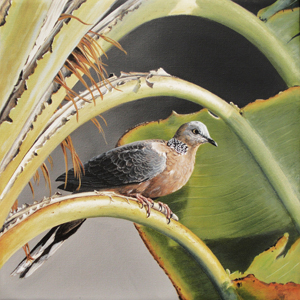 Gail Stanek©
Designs and images on this website are the property of the artist and are subject to US copyright laws.

April: 'It's Not Hoo, It's When'  Best of Show winner in the 2016 Lake Superior State University 5 x 7 Show.

SOLD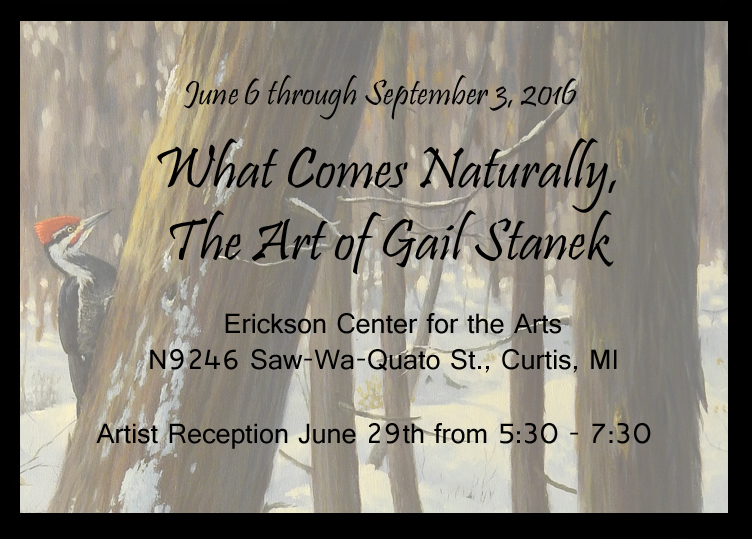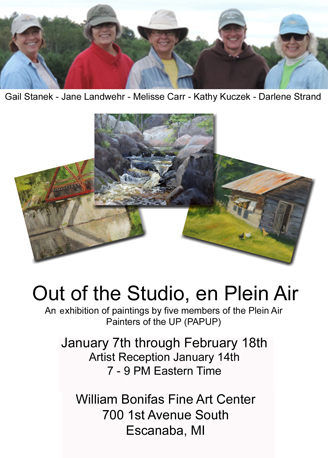 January – February: 'Out of the Studio, En Plein Air', Twenty of my plein air works were on display at the William Bonifas Fine Art Center for a group show with fellow painters, Melisse Carr, Kathy Kuczek, Jane Landwehr and Darlene Strand.

As much as I enjoy showing my work with this group, I love even more painting with them.  

May:  I was awarded the City Hall Award at the William Bonifas Fine Art Center Members Show for my painting, 'Snow Covered Road'  The painting is on display through the month of December at the Escanaba City Hall.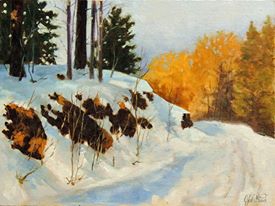 June – September:  'What Comes Naturally', My solo show at the Erickson Center for the Arts included 28 works.  The show was a huge success and a great joy!

August:   I competed in my first plein air competition and won second place with my painting of a bridge over the Oconto River.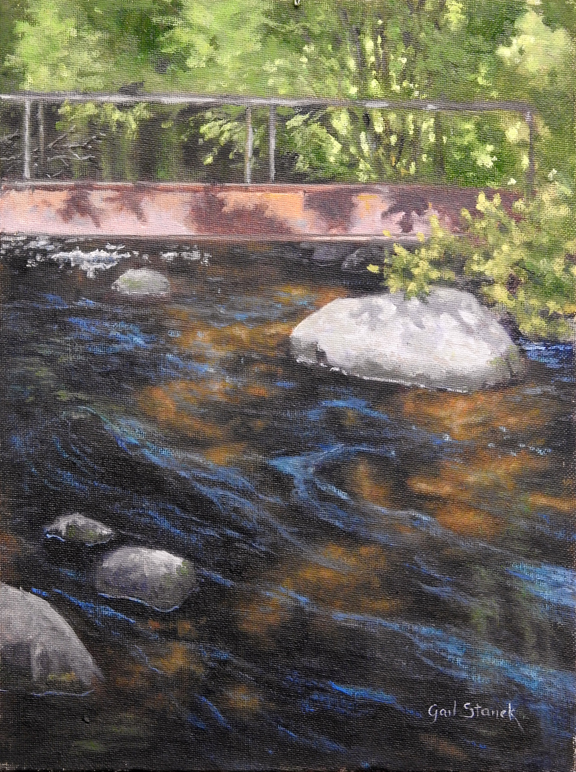 October:  I was accepted into the Northern Exposure XXIII exhibit with my painting of a fledgling Great Horned Owl titled, 'Make My Day'.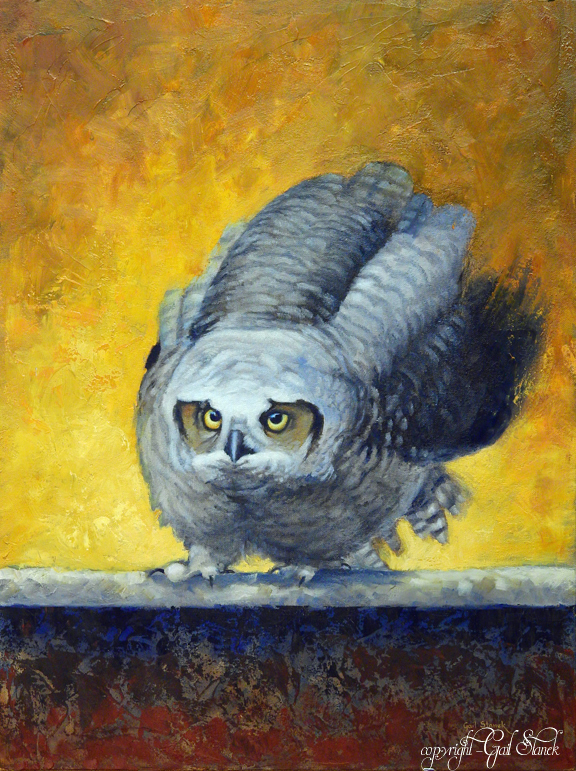 November: I was awarded the honor of Merritorious Entry for three works in the 2016 Richeson 75 International, Animals, Birds and Wildlife exhibit. 'Face Off', 'Chippy' and 'Catbird'.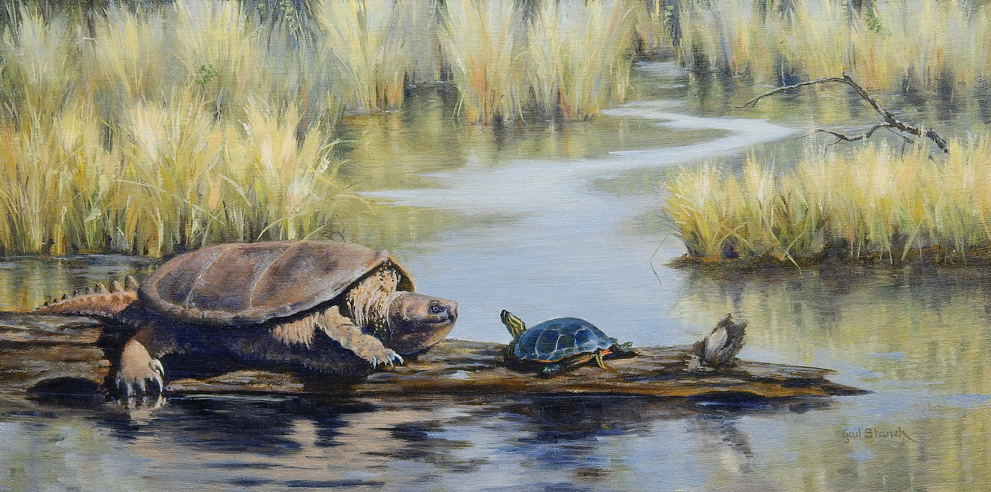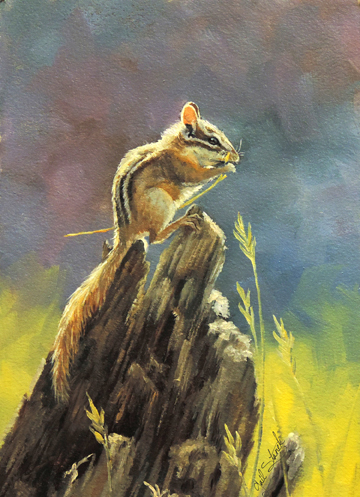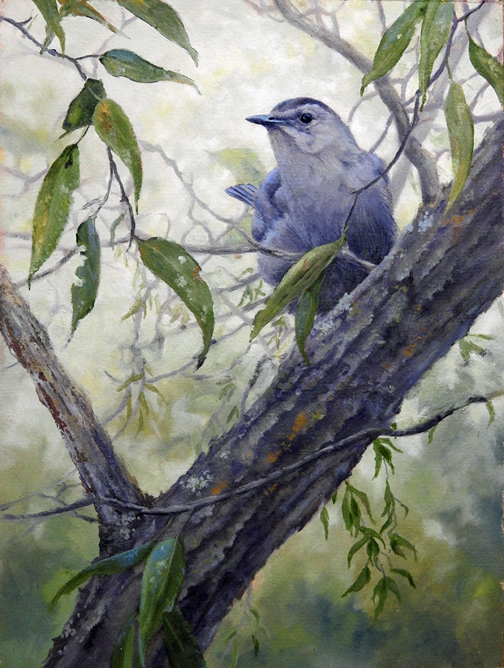 In addition my work has been on display at Frame UP Gallery, Rainbow Gifts, and Full Moon Rising in 2016.